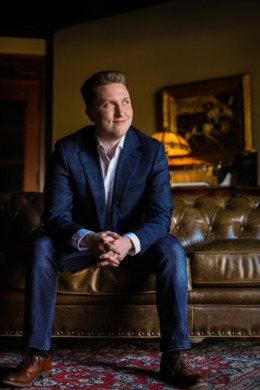 Chance Toon
Team Leader of The TNT Group
Chance Toon has been in the real estate industry since 2012. He graduated MTSU with a Bachelors of Science in Business Administration and Information Systems. He is Co-Team Leader of The TNT Group, Realtors powered by RE/MAX Unlimited. He loves helping his clients with purchasing and selling real estate. He has lived in multiple locations throughout Tennessee and even lived abroad which gives him a unique set of personal experiences to properly understand the difficulties of moving. His goal is to transform the real estate experience for his clients into something they enjoy while ensuring success of their goals and making the process more personal than just a transaction.
Testimonials
When we bought our forever home on ten acres, Chance was there every step of the way! First, he helped us get pre-approved with a great mortgage guy that understood our desire to do things electronically! Next, Chance helped us coordinate our home inspection, and then pointed us to local insurance companies so we could get the best price for home insurance! He was there to explain each process to include the complicated VA requirements. He set our mind at ease as we waited on the VA appraisal by reviewing the typical items found in that type of appraisal. Our closing was smooth and we would not hesitate to call Chance again!
Lisa Phillips
After having an issue with a previous realtor and a million other frustrations. We found Chance like a rose among a heap of nettles. He showed us homes we wanted to see based on our wants and needs, not what he wanted us to see. He answered our questions at ridiculous hours and broke things down to us we didn't fully understand with the home buying process. An issue came up the day of signing and he helped to resolve it the same day. If you want a home you love and want for yourself and not just some house you ended up getting stuck with. You came to the right guy.
Chris Ross
If ur looking for a amazing guy who will help u in every way with ur home chance is the one he is hands down the best in the business he is kind smart and always puts ur needs first he can do anything u need he will not stop until ur in ur dream home getting my family into the dream home seemed impossible for a long time but chance did it even when I gave up on the idea he didn't he will always keep u in the loop which a lot of others don't and he is a great person to just talk to he isn't pushy but he won't stop until ur happy because of him my daughter will grow up in a amazing home where she has room to grow and play if ur looking fo the best he is it don't waste ur time on others my only regret is that I can't give him more stars
Tony Mayo
Chance was amazin down to earth and very very helpful!!! And one more thing chance you will always be in our prayers thank you so much ????
Cedric Smith
5 Stars - Positive: Professionalism, Quality, Responsiveness, Value
Russell Crabtree
More Testimonials