Fun Facts About Huntsville Alabama
Posted by Alyssa Roland on Thursday, April 27, 2023 at 11:24:07 AM
By Alyssa Roland / April 27, 2023
1 Comment
Last updated on Aug. 22, 2023
Fun Facts About Huntsville Alabama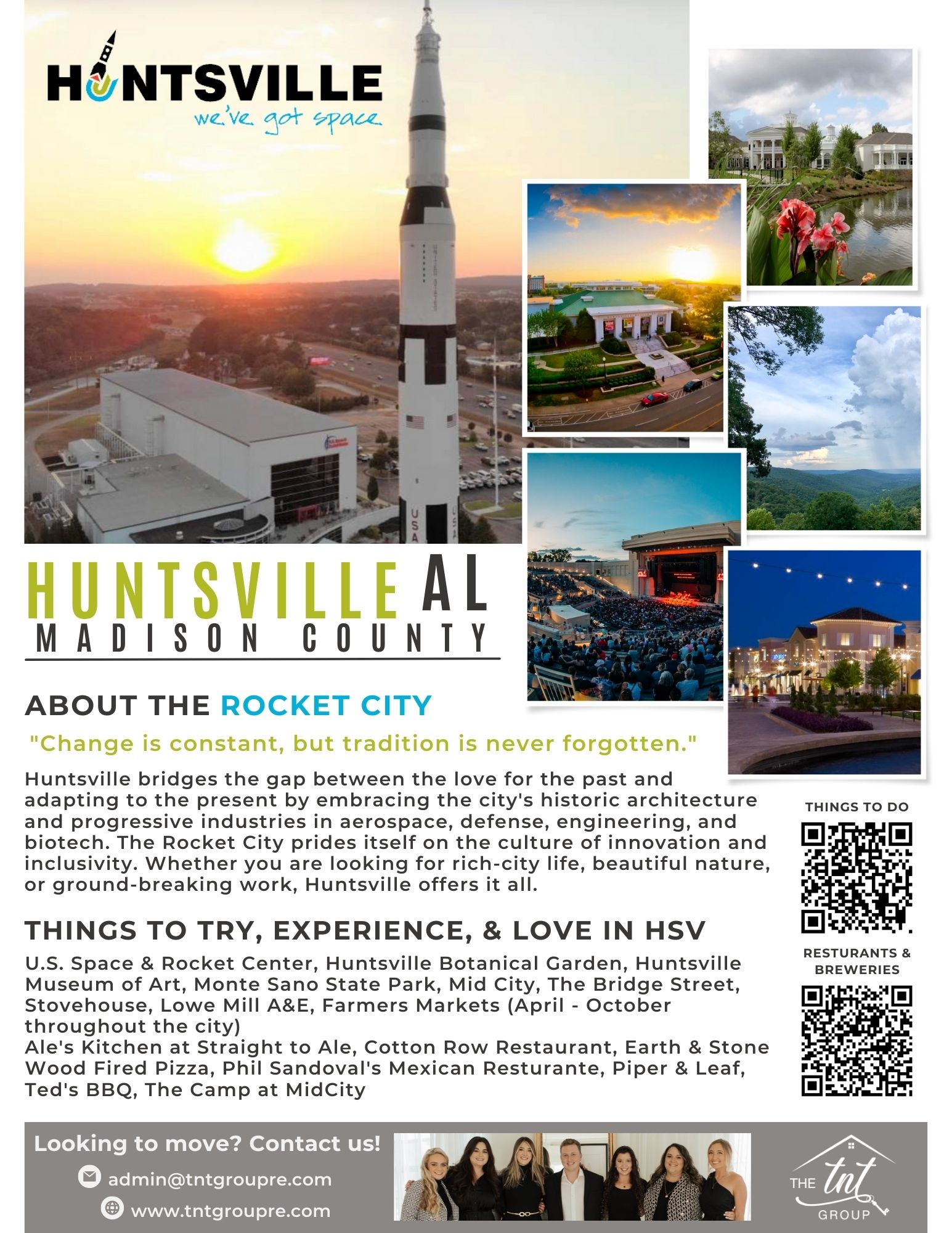 Huntsville is a city located in northern Alabama and is the fourth-largest city in the state with a population of approximately 200,000 people.

Huntsville is known as the "Rocket City" because of its history with the U.S. space program and the presence of NASA's Marshall Space Flight Center.

The city is also home to the U.S. Army's Redstone Arsenal, which is a major center for missile and defense technology research and development.

Huntsville is consistently ranked as one of the best places to live in the United States, with a strong economy, low cost of living, and high quality of life.

The city is home to several universities and colleges, including the University of Alabama in Huntsville, Alabama A&M University, and Oakwood University.

Huntsville is also known for its thriving arts and culture scene, with numerous museums, galleries, and performing arts venues.

The city has a moderate climate with hot summers and mild winters, making it a popular destination for outdoor recreation such as hiking, camping, and fishing.

Huntsville is located in the Tennessee Valley region, which is known for its natural beauty and scenic landscapes.

The city has a diverse population with a significant number of international residents and a growing technology industry.

Huntsville is home to several major companies, including aerospace and defense contractors such as Boeing, Lockheed Martin, and Northrop Grumman, as well as technology companies like IBM and Google.
Want to buy a home in Huntsville, AL?
Selling a Home in Huntsville, AL?